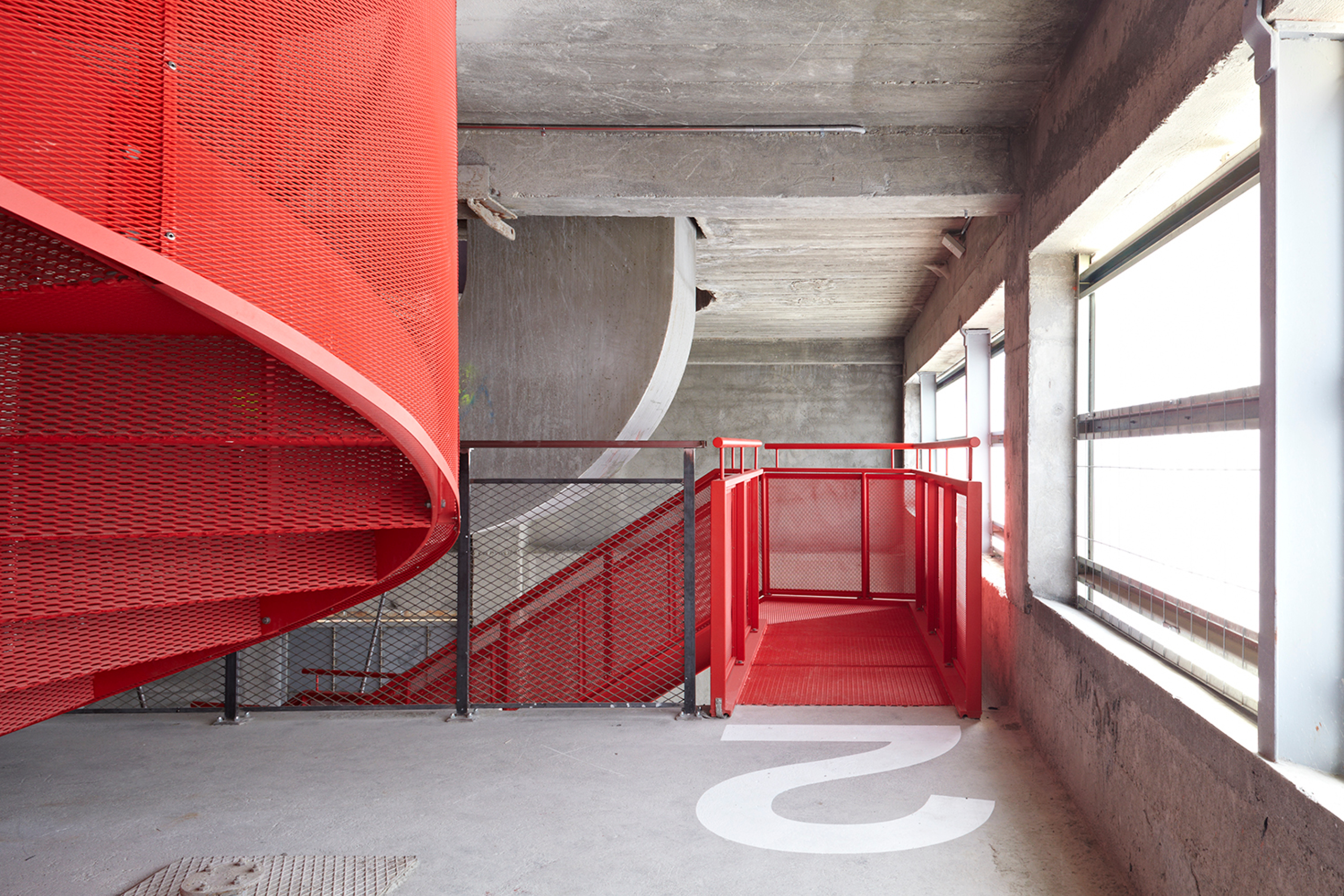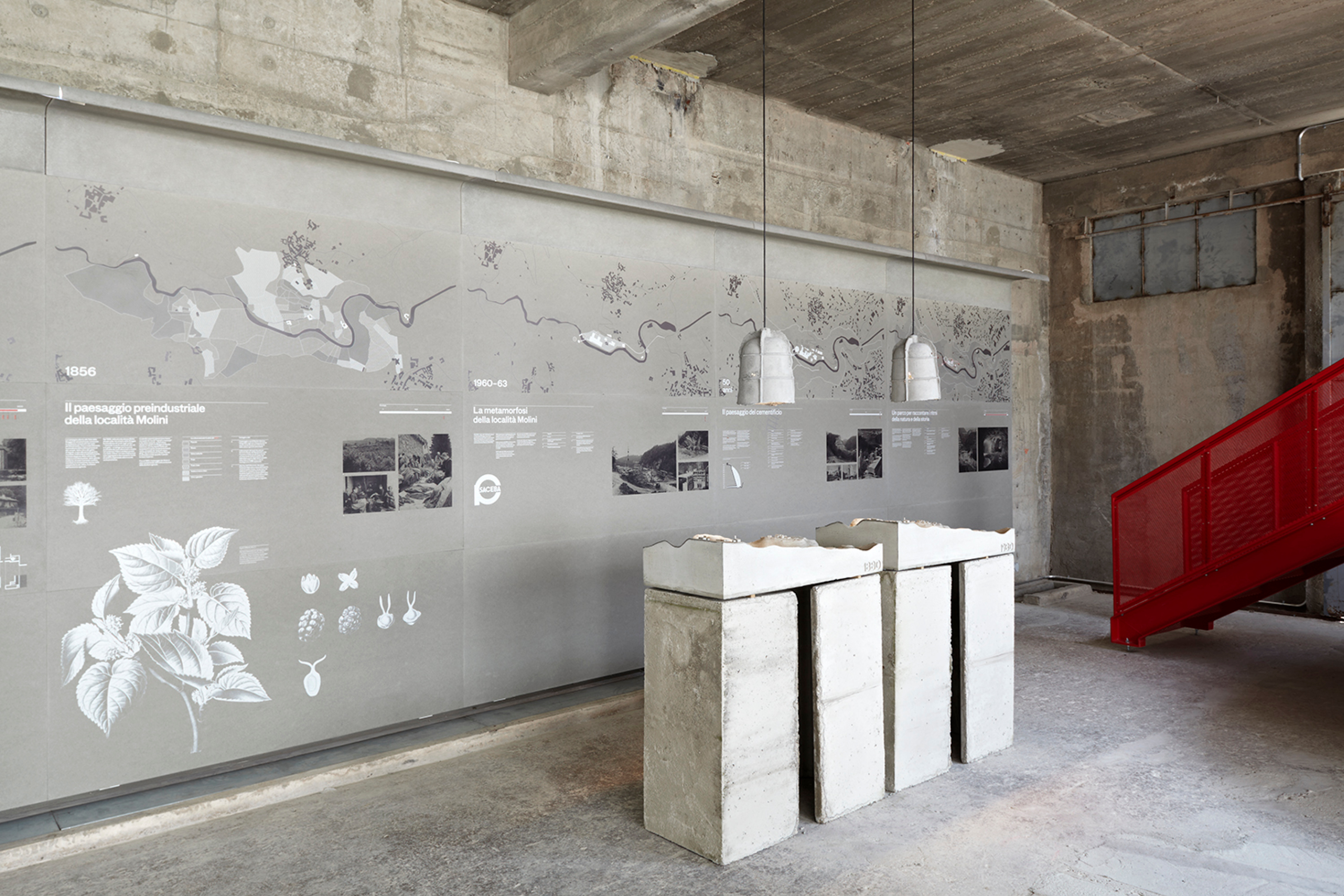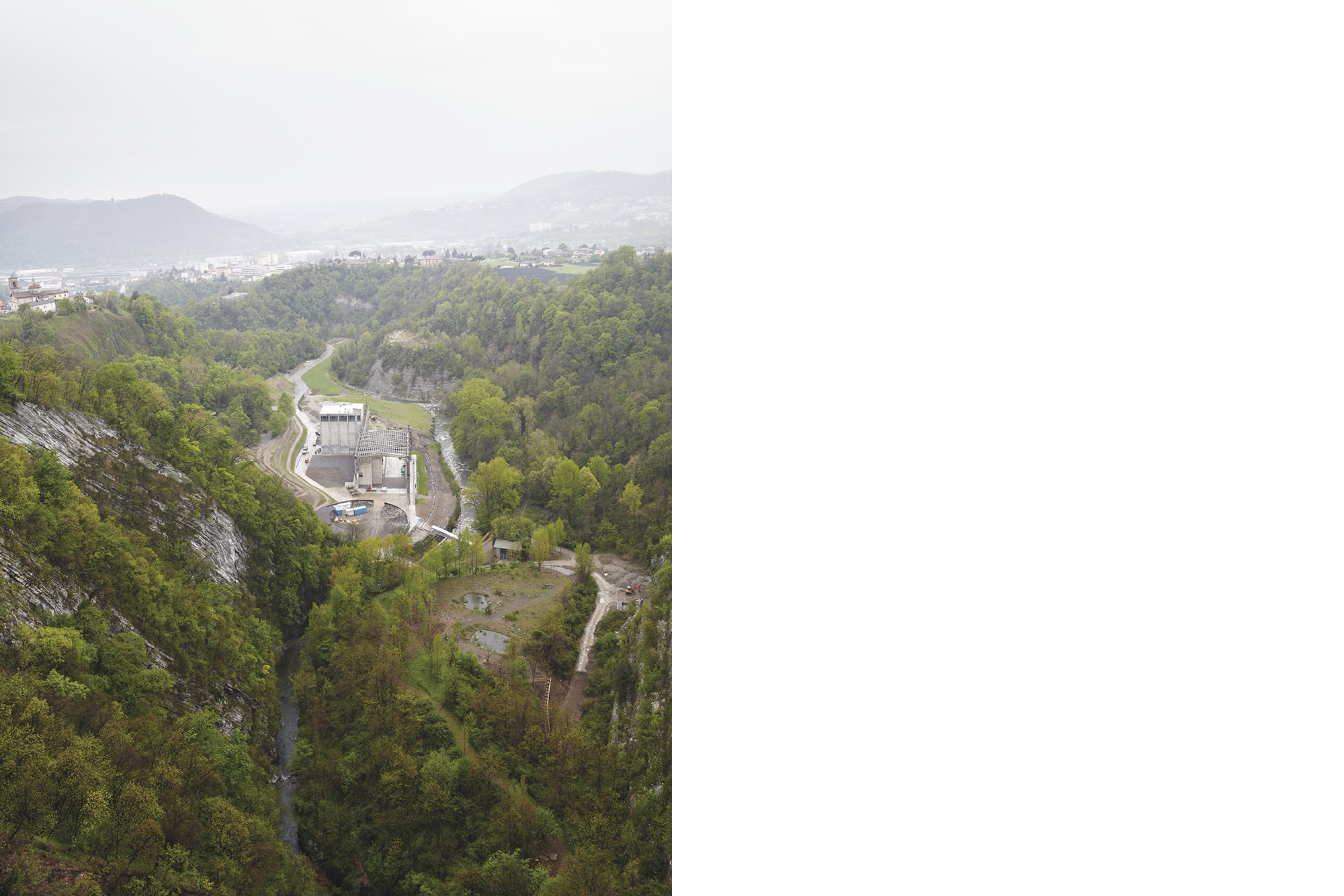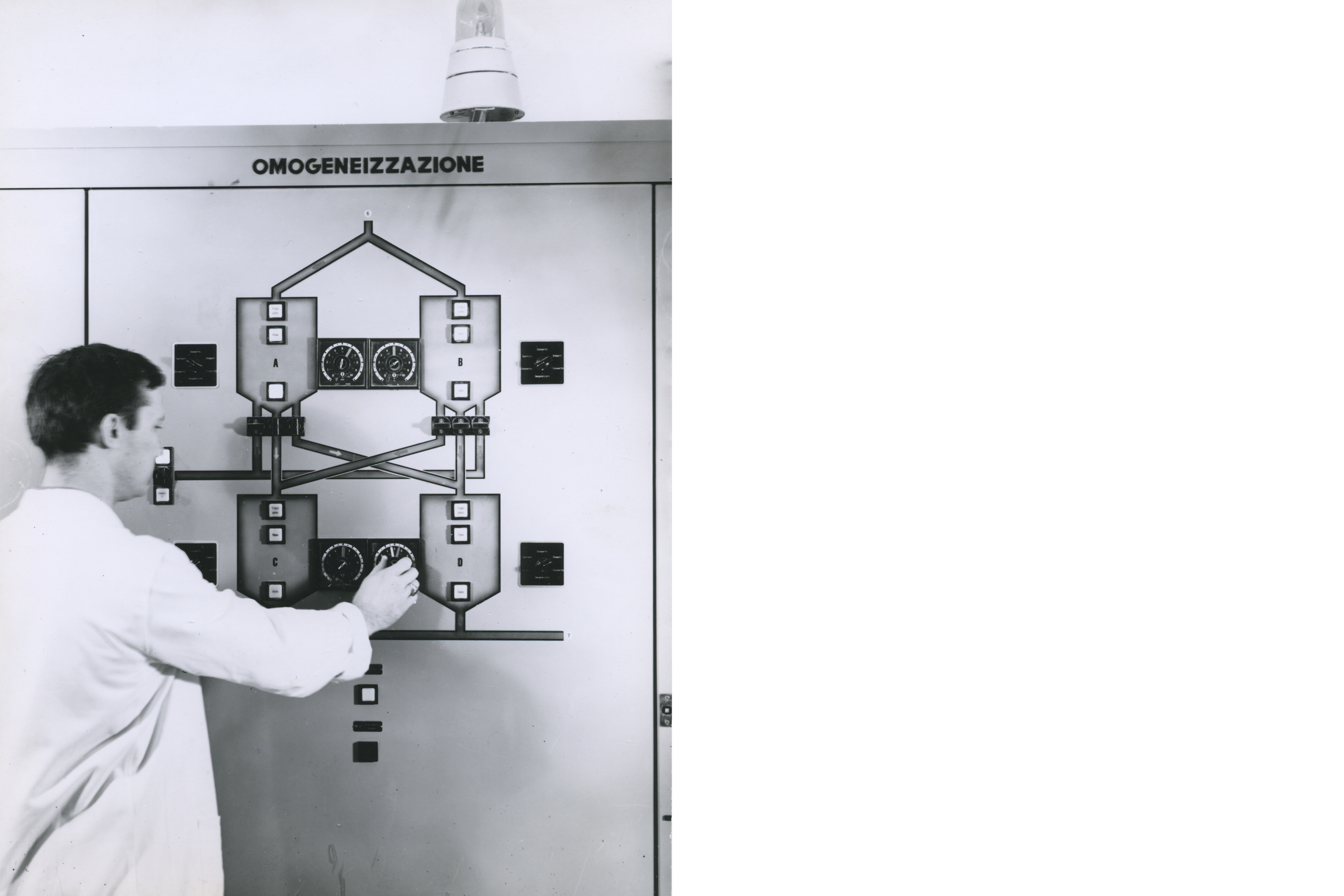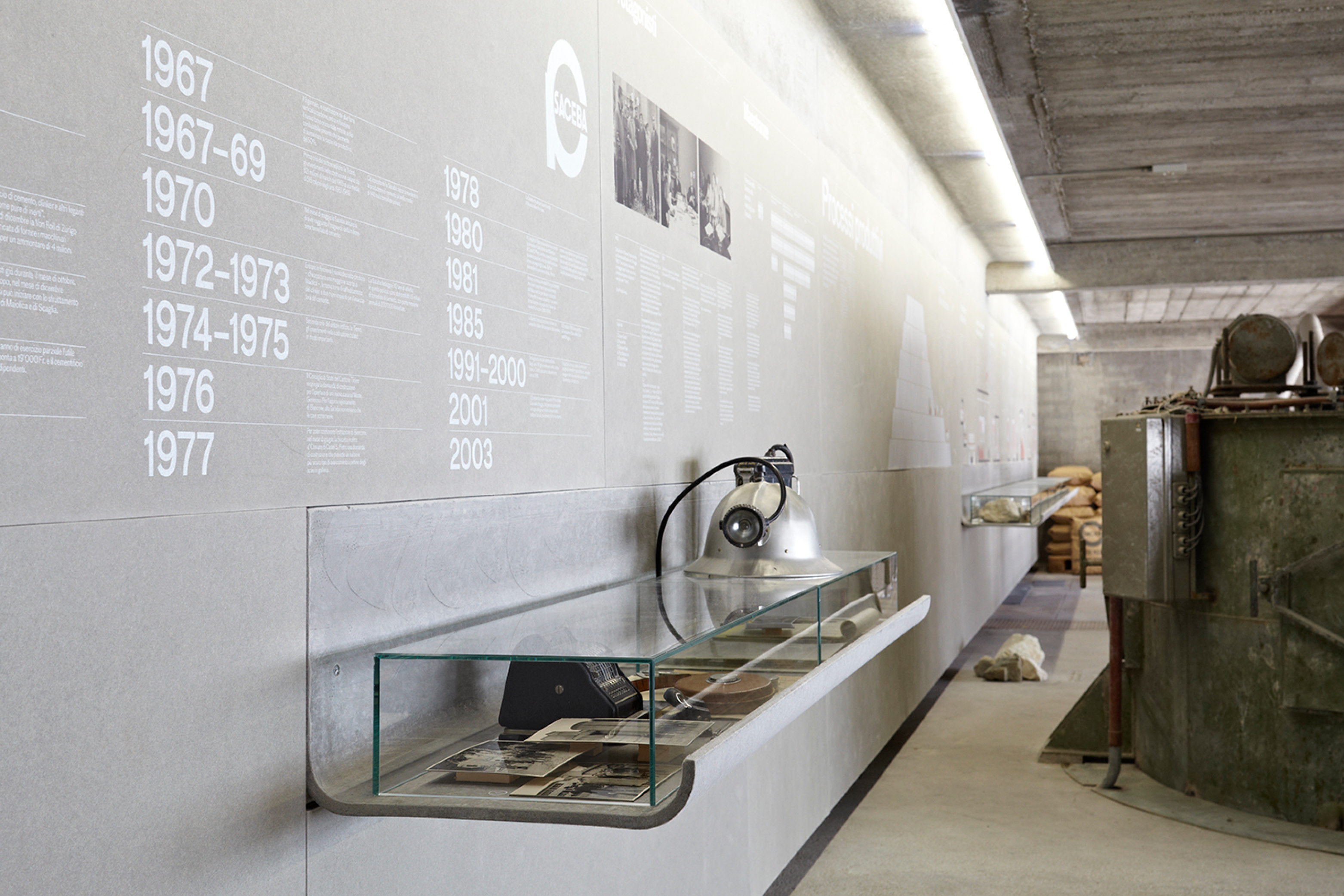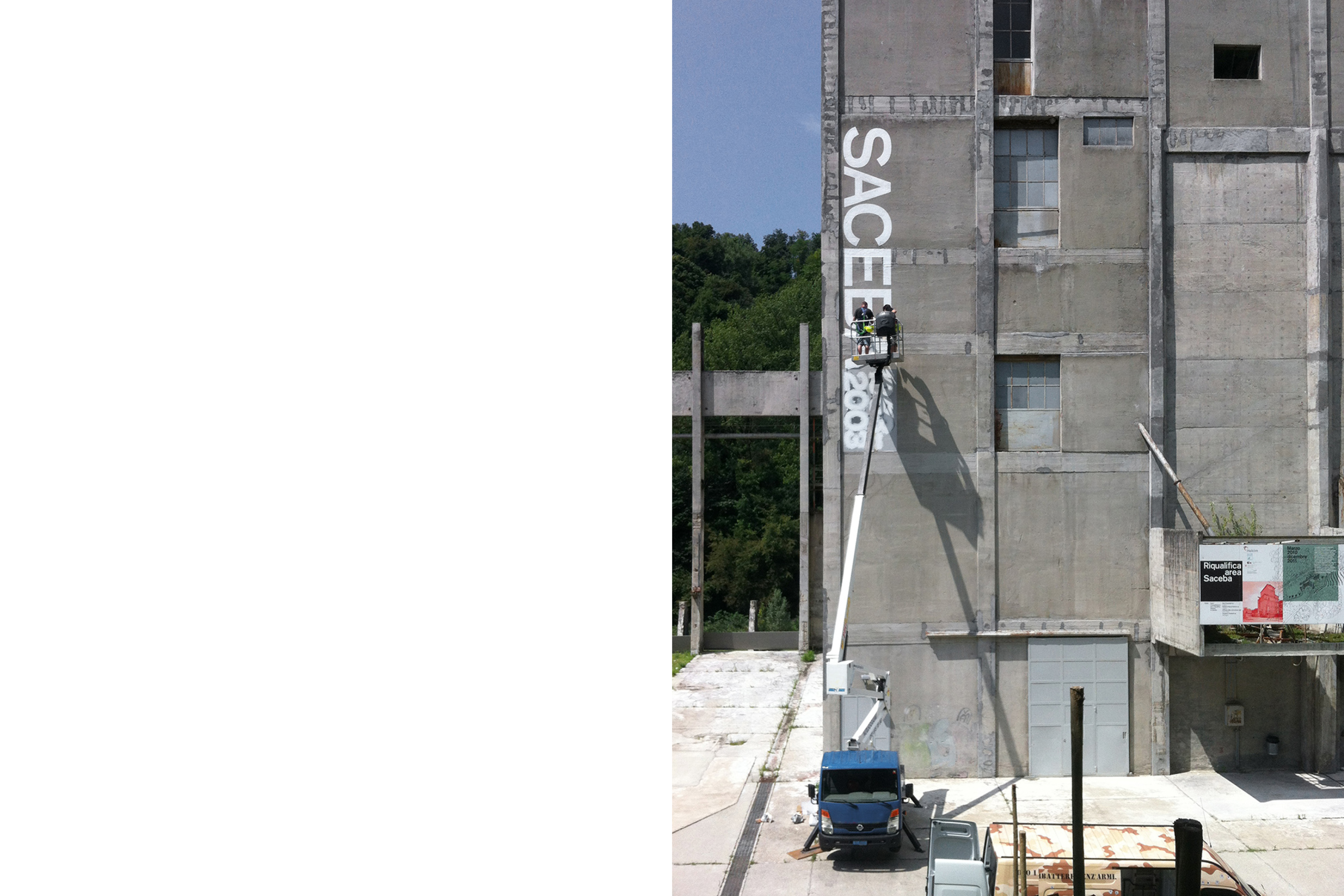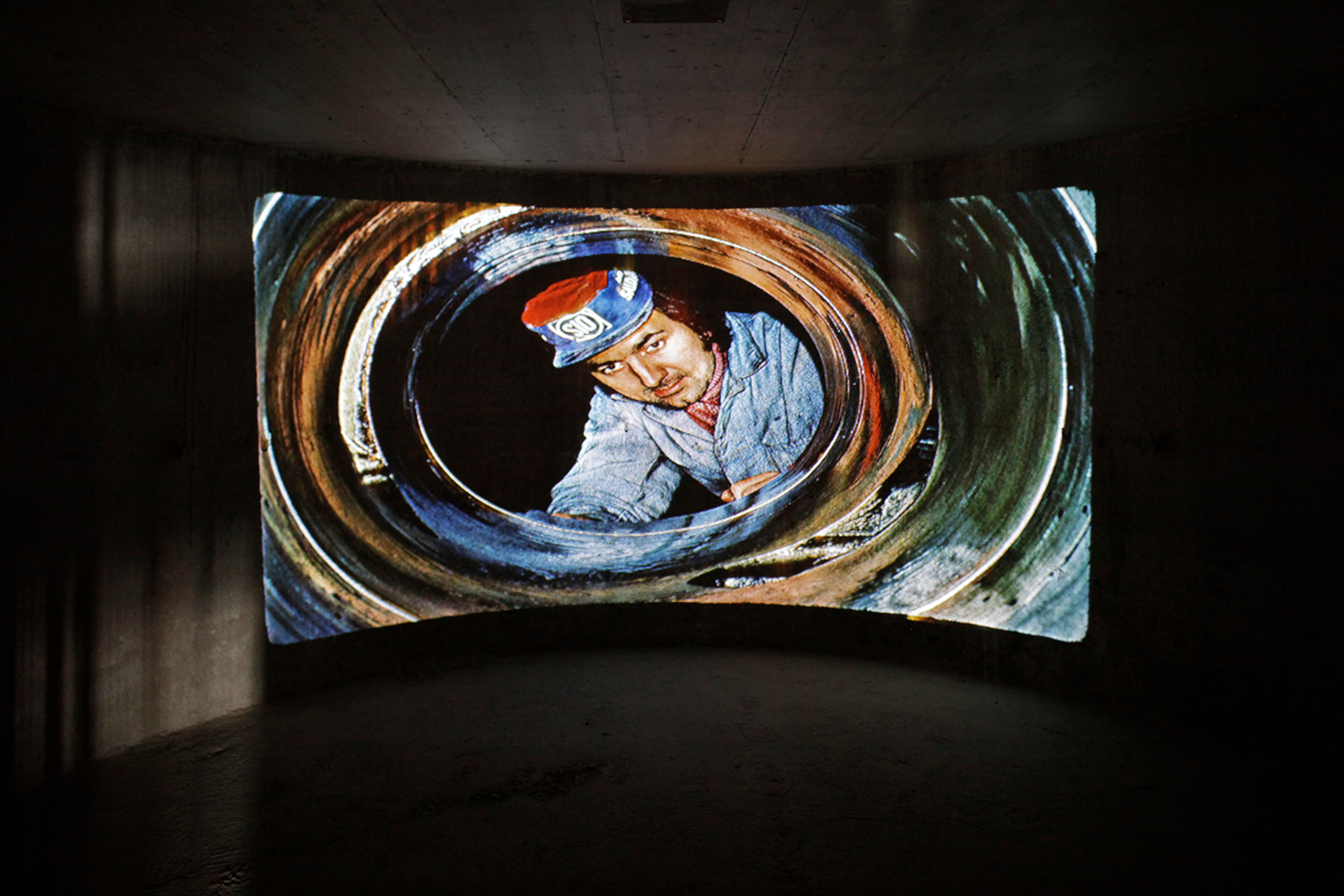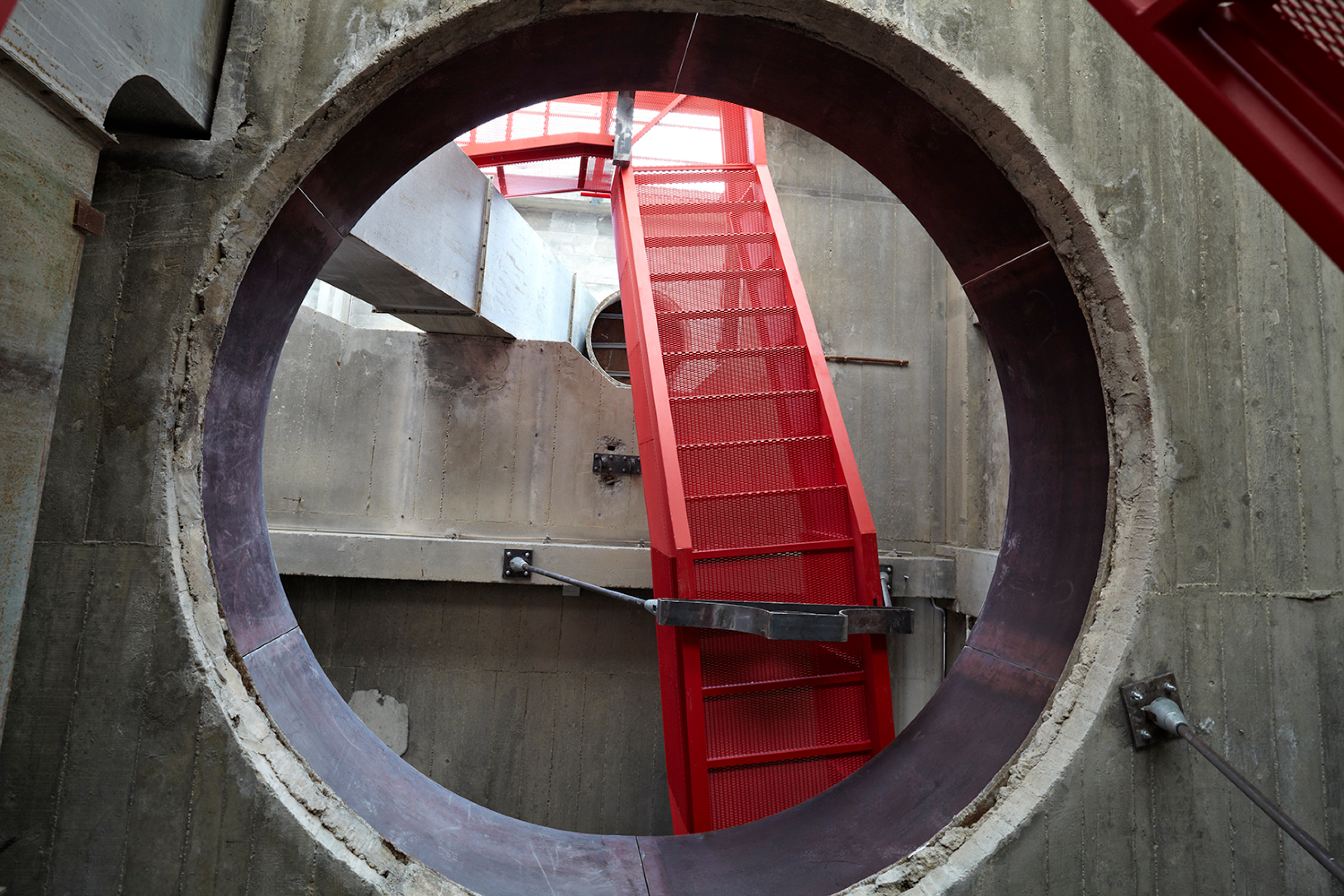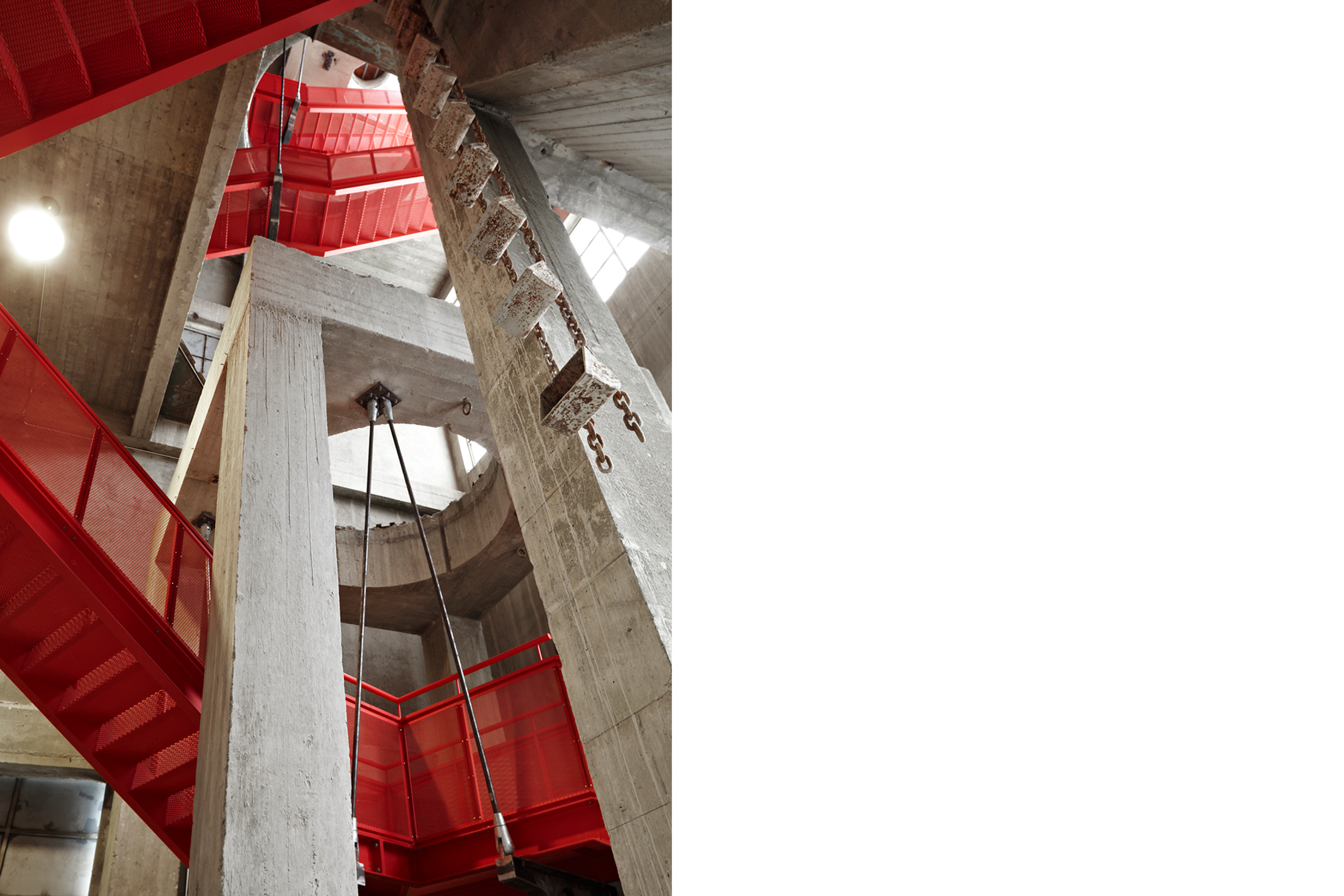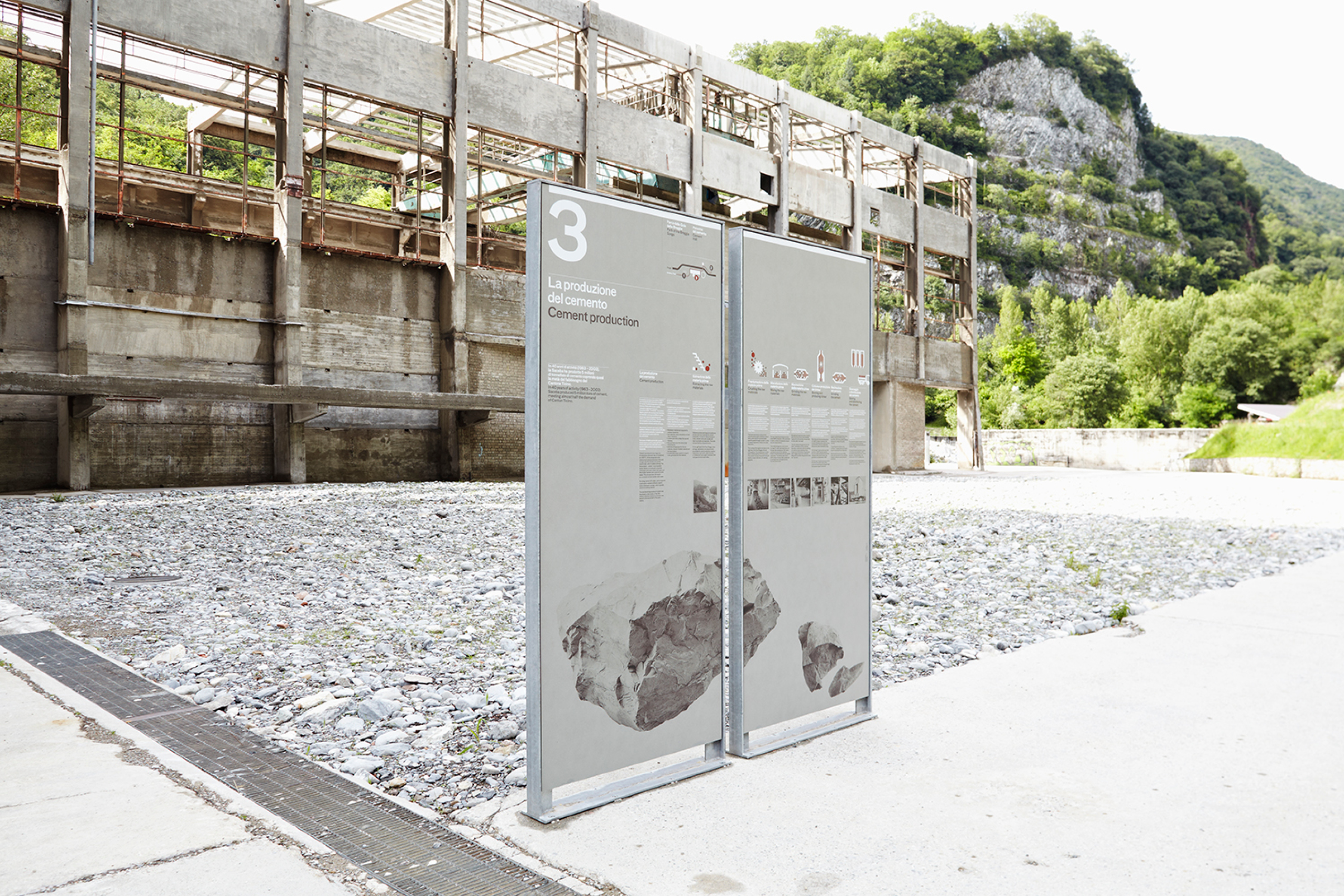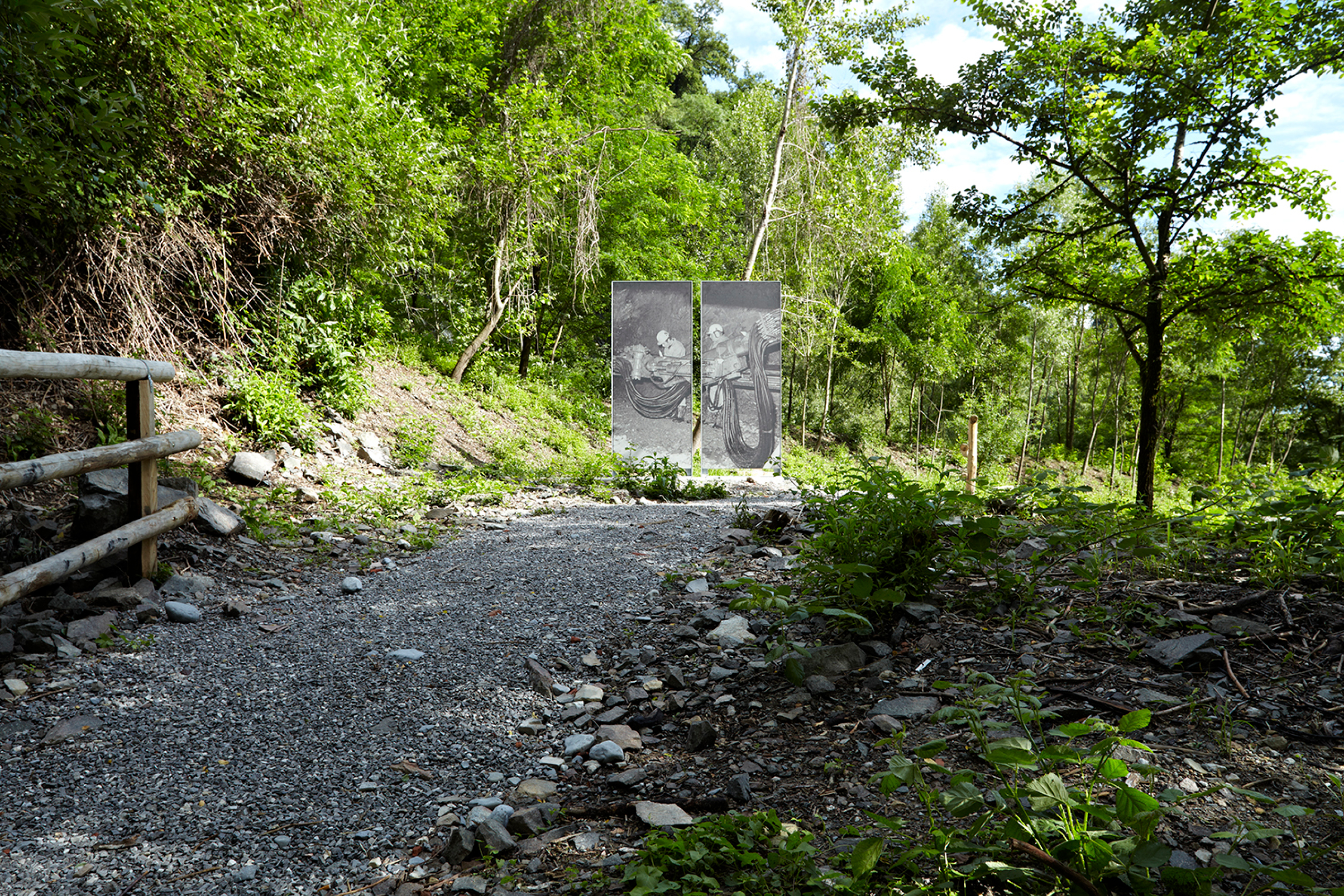 The Saceba cement plant, built in 1961, was operational for about 40 years before being shut down. A requalification project, promoted by Holcim and the Canton Ticino, aims at conferring a new cultural and recreational identity to the area.
CCRZ has been entrusted with the art direction of scenic and communication design, in collaboration with the historian, Giovanni Buzzi. The interventions primarily focus on the main building. Didactic itineraries, video screening halls and two multi-purpose spaces have been derived with regard to the building's original structure. Eternit and concrete, both of Swiss design heritage, are used to create displays, signage, seating and lamps. A red steel staircase is the only invasive element within the space, transversing it like a tongue of fire. On the exterior, a pedestrian path illustrates the transformation of the rock in cement. In parallel to the scenic project, CCRZ is designing the publication documenting the project.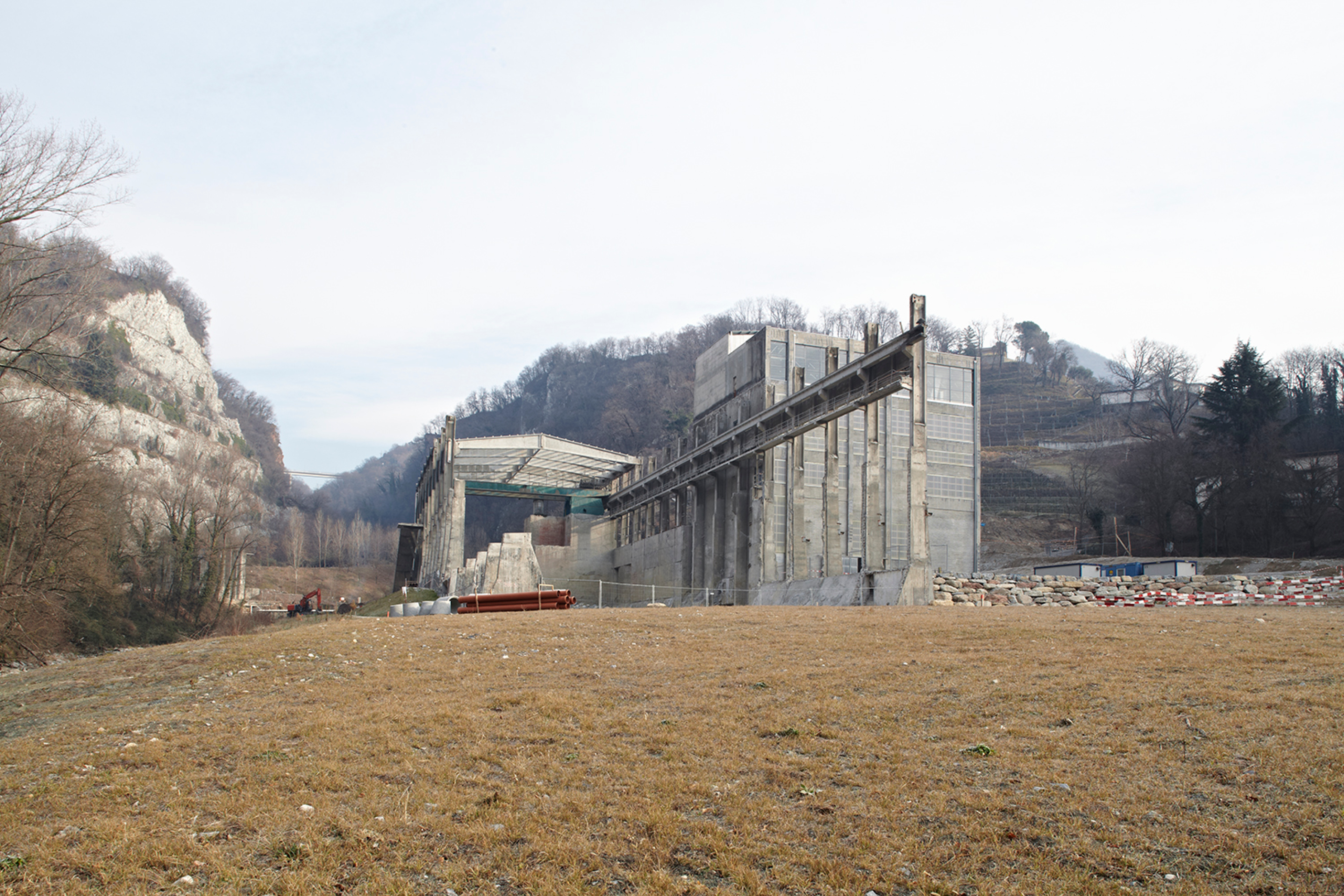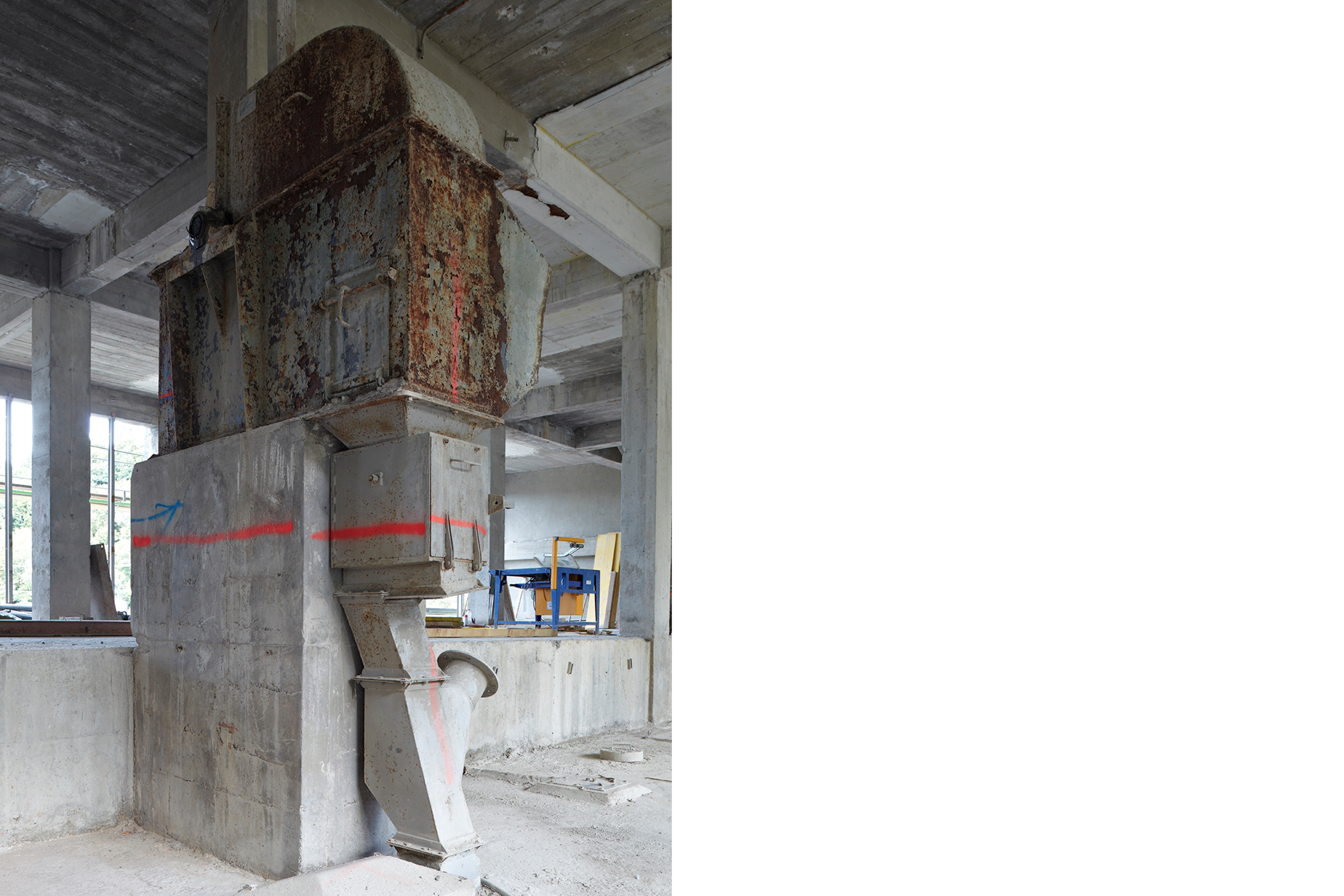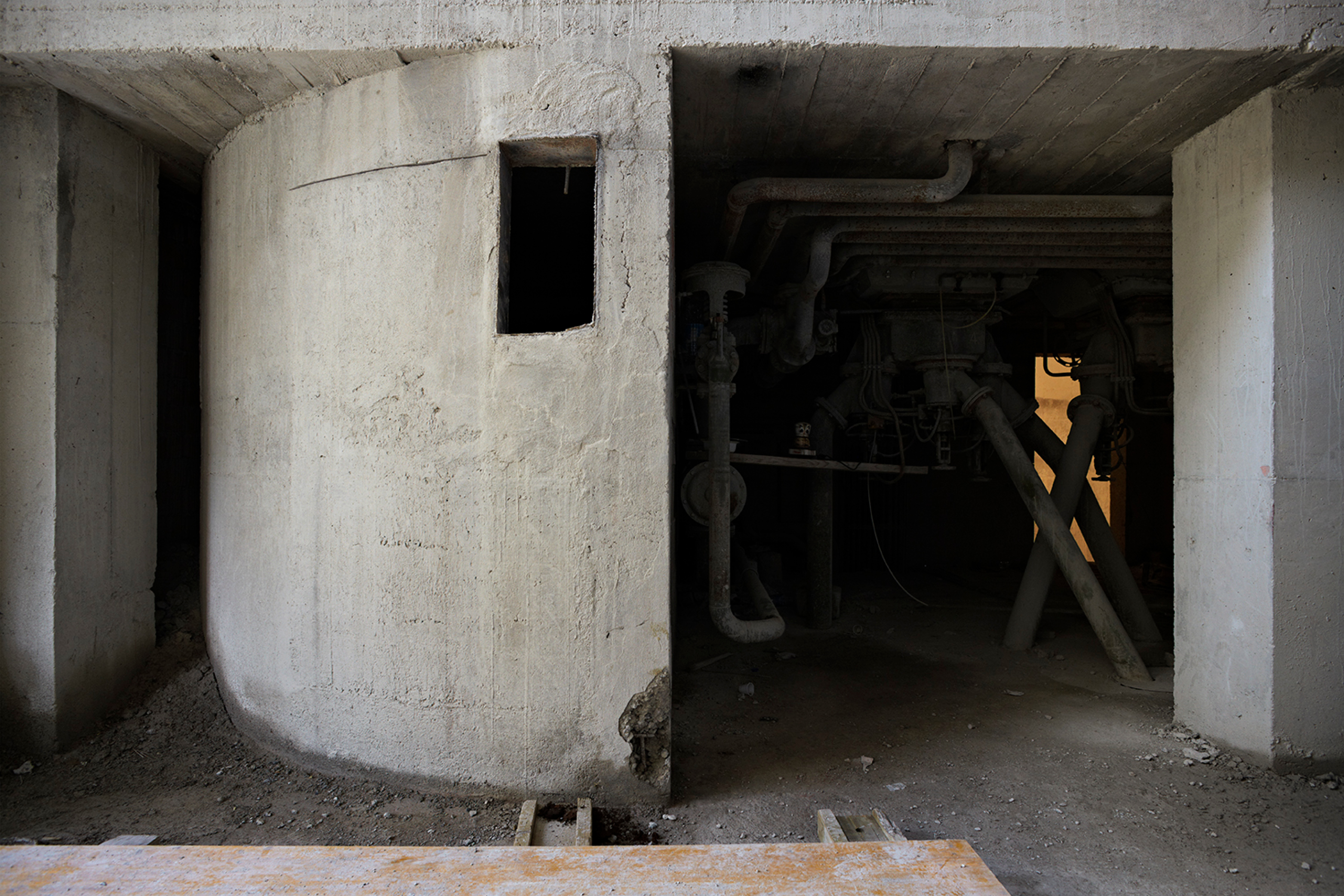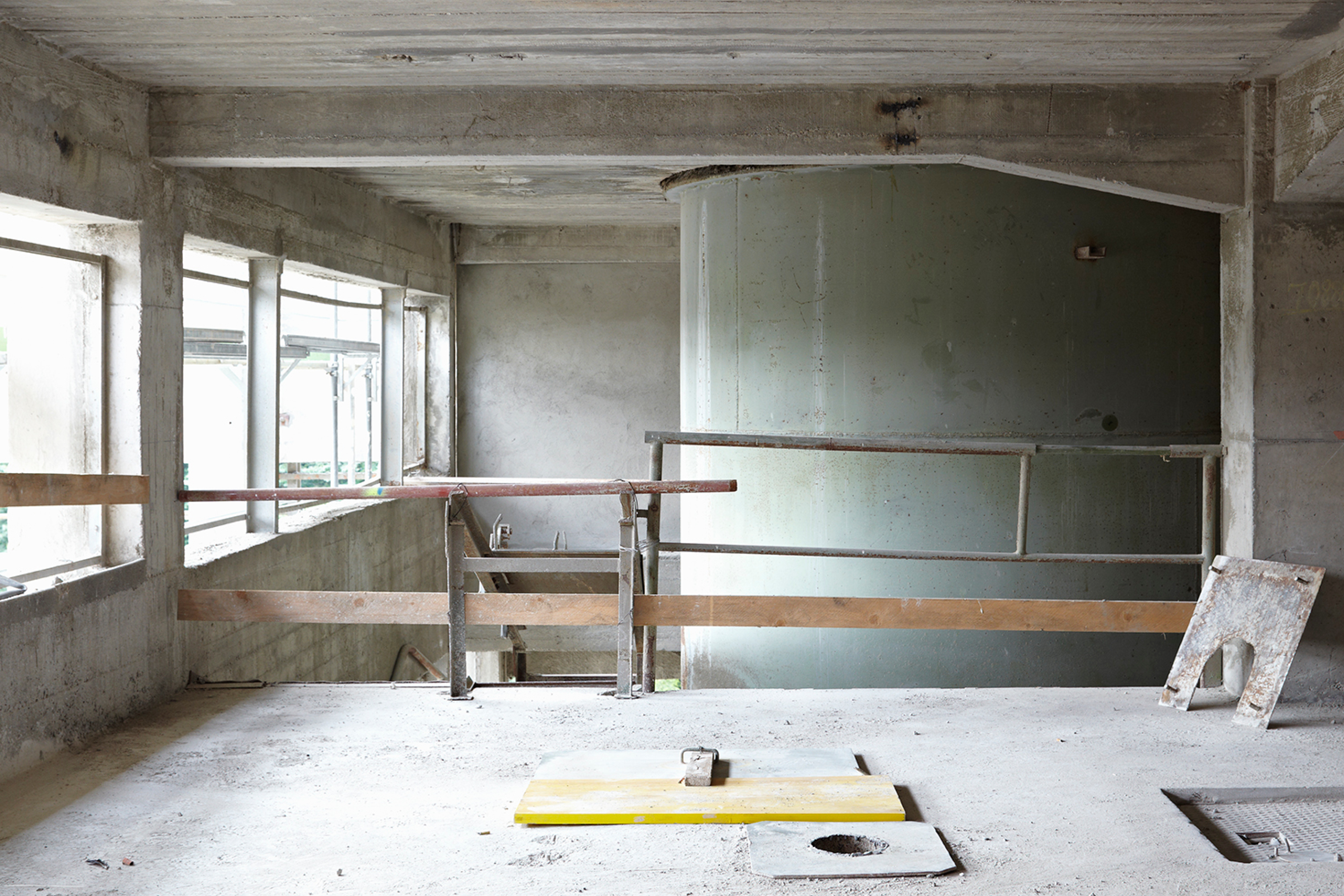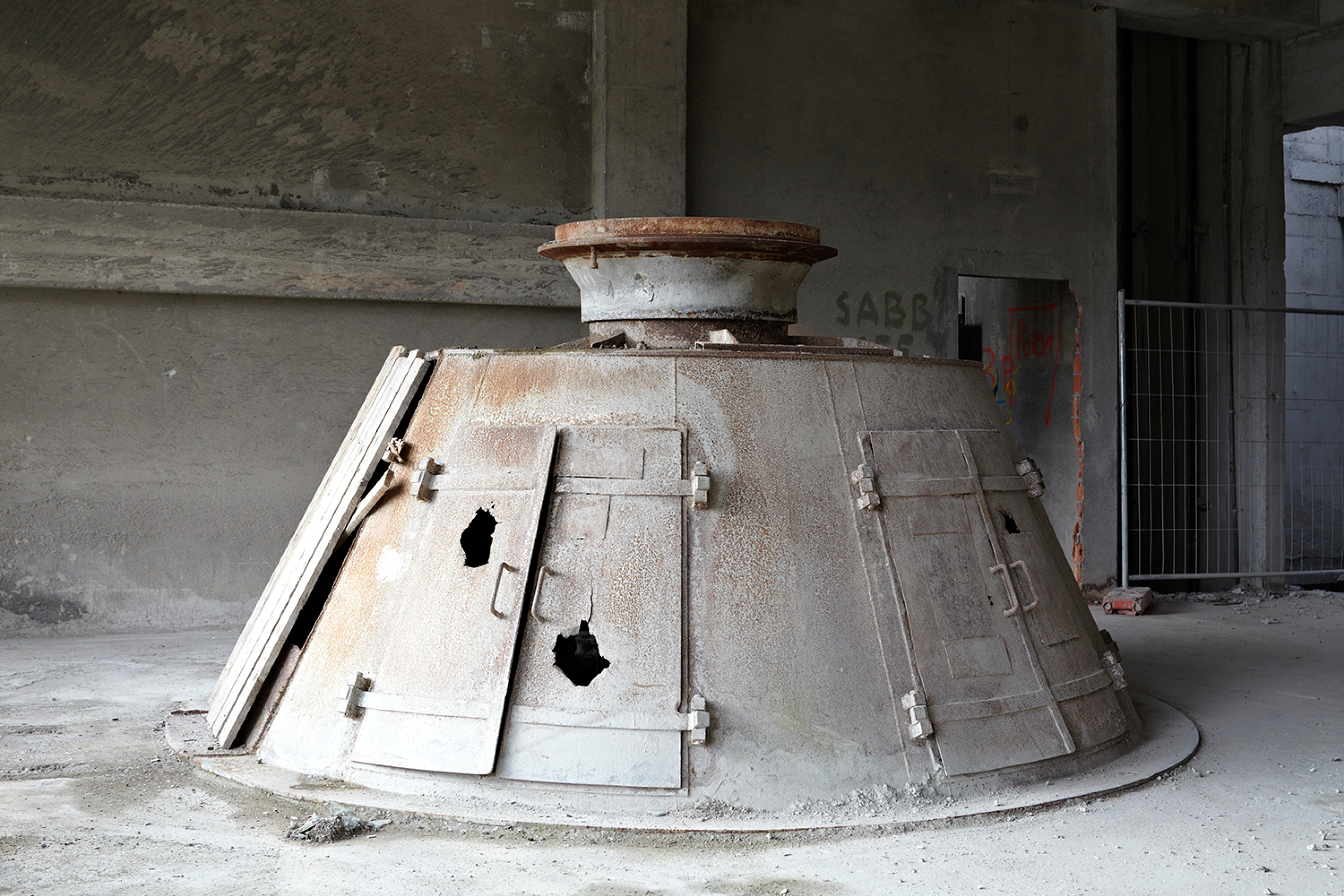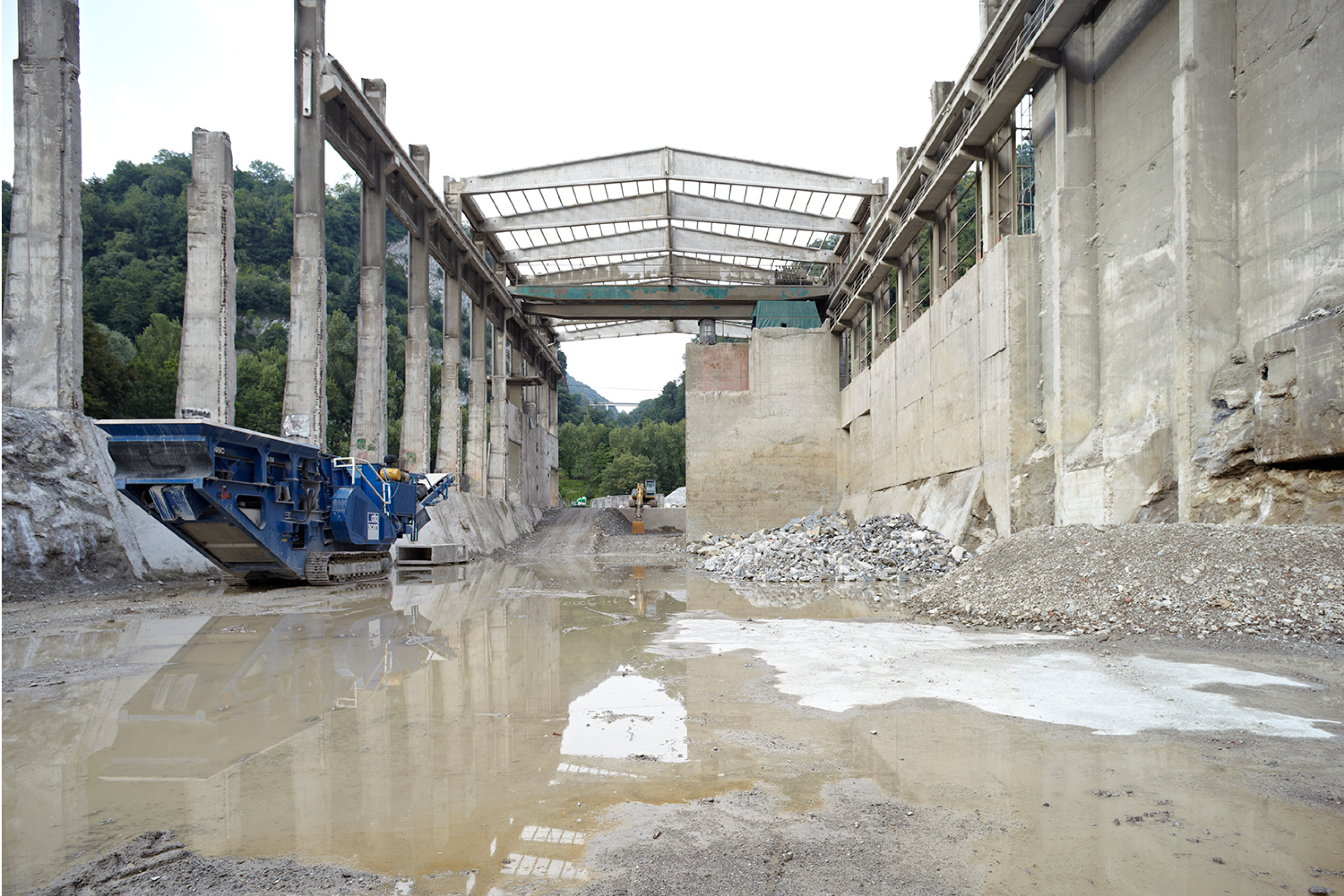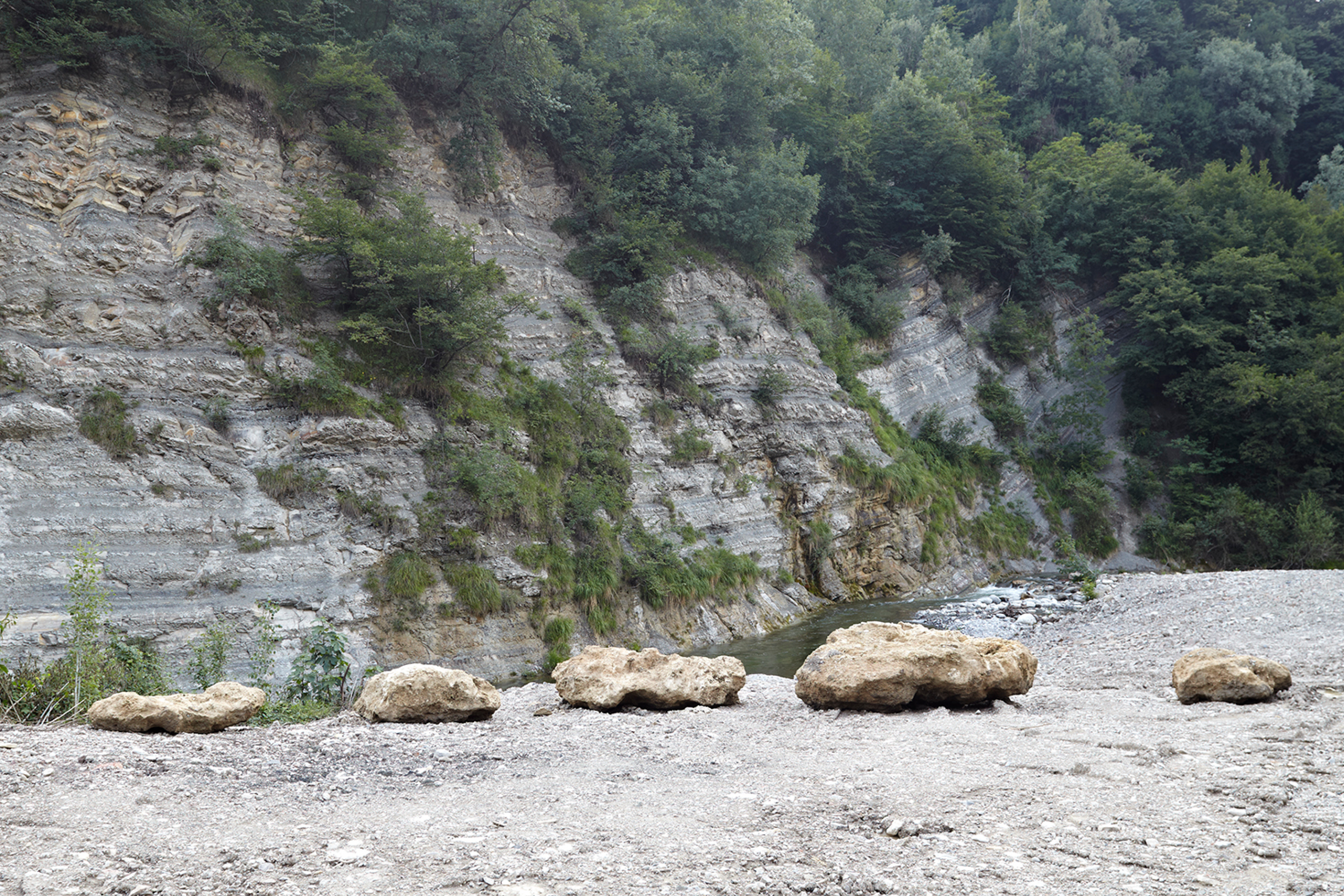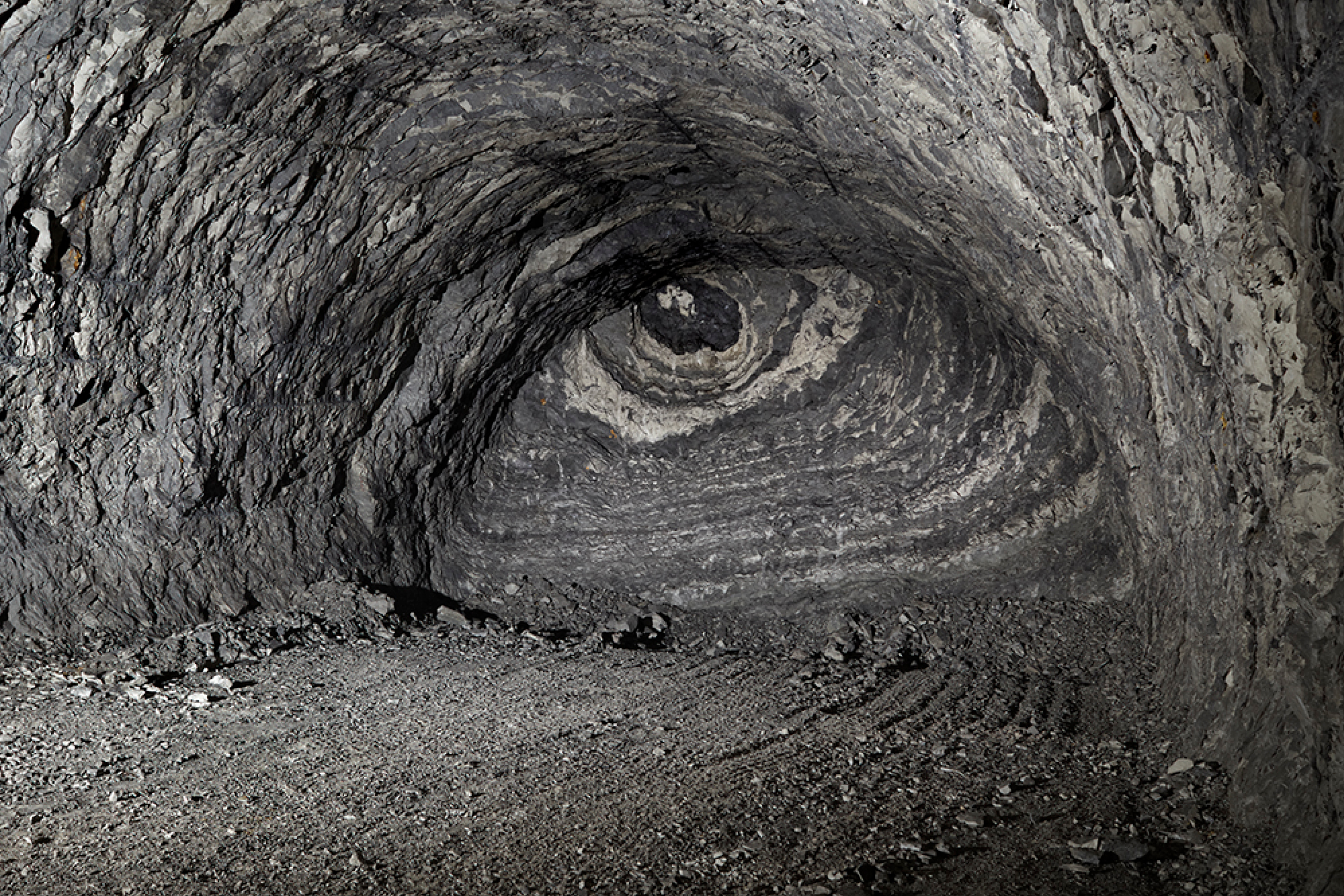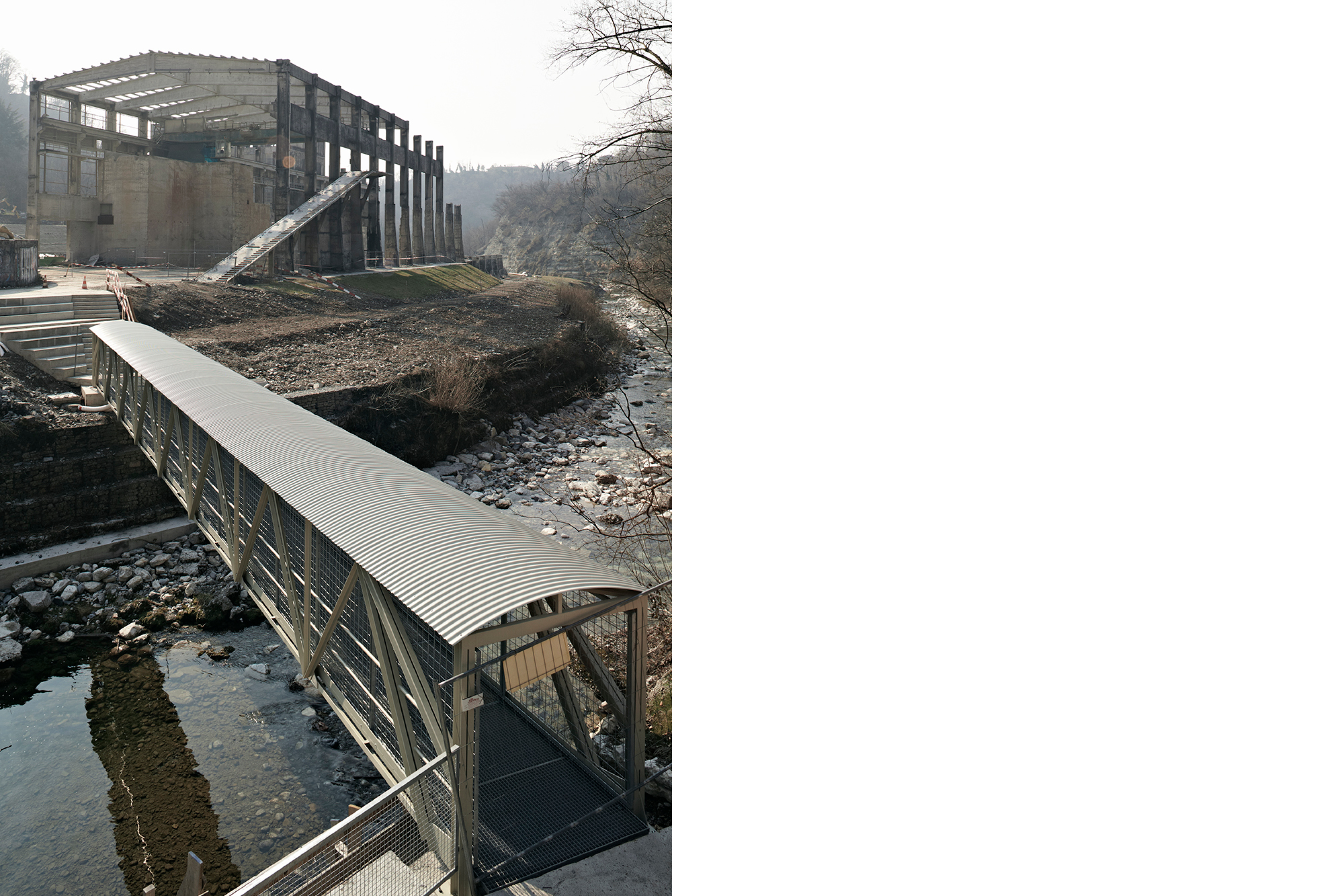 This photographic series by Eugenio Castiglioni explores the building site during renovation works in 2014 and the heritage on the surrounding landscape.

This is the website we designed for this occasion.